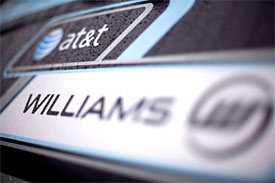 Williams' move to float on the Frankfurt Stock Exchange has already delivered an extra boost for the Grove-based outfit, with the team forming a strategic alliance with a Dutch investment firm on the back of the move.
Cyrte Investments has not only purchased five per cent of the shares that Williams floated this week, but the company also agreed a deal for both it and the F1 team to work together in the future.
Frank Botman, CEO of Cyrte Investments, said: "This investment sees Cyrte and Williams create a strategic partnership in which we will assist the team to future develop its potential in all commercial aspects of its business.
"It will afford Cyrte a platform from which to participate in the growth of F1."
Williams' shares launched at a price of 25 Euros each, although by Thursday lunchtime they had slipped back to 24.35 Euros each.
Report By Jonathan Noble - AUTOSPORT