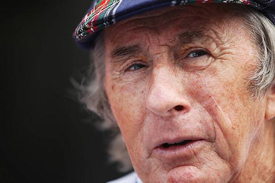 Three-time world champion Sir Jackie Stewart is expected to make a full recovery from the health issues that he experienced on a flight today.
Stewart is currently in Hillingdon Hospital in Uxbridge where he is undergoing precautionary checks after being taken ill on a British Airways flight from Geneva to London Heathrow.
It is understood that the 71-year-old suffered chest pains during the flight, and was met by paramedics when he reached Heathrow.
A statement from Stewart's office said: "I can confirm Sir Jackie is in Hillingdon Hospital, Uxbridge after a physical set back on flight back from Geneva to London Heathrow early this afternoon (flight no. BA0727).
"He is fully conscious and having precautionary medical checks but we are expecting a full recovery."
Report By Matt Beer - AUTOSPORT