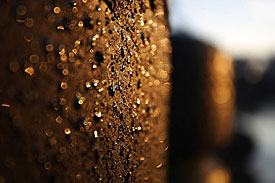 Pirelli says fears that high tyre degradation could force drivers to stop four or five times in races this year are unfounded.
A number of drivers have expressed concerns that races may turn into a lottery this year because the big drop off in performance of tyres over a stint could require them to make far more stops than they have in the past.
However, detailed evaluation of tyre performance so far has shown that even in the extreme conditions as experienced in the last Barcelona test - where low temperatures caused excessive wear - there would still be only a maximum of three stops.
Pirelli's director of motorsport Paul Hembery said at Barcelona on Tuesday: "We did quite a bit of analysis after the last test sessions, with simulations of all the races that would have happened with all the teams, and all of them would have been operating on a three-stop strategy.
"Considering we were having higher wear rates than we would anticipate in warm conditions, then it means a lot of the alarmist stories of having four or five stops are unlikely to be true, and are in fact quite false. In quite an extreme condition of wear, we were still looking at a three-stop strategy."
Pirelli has said from the outset that it wants to produce two-stop races this year, and Hembery said that even if the current tyres produced three-stops he would still be happy.
"Three I am okay with, because we have had three in the past in the sport, even four actually. But I don't particularly want to see four or five, because then you probably don't have enough sets of tyres for a weekend to do that sort of thing."
As well as producing evidence about the number of stops, Hembery also said that the tyre data showed that the varying performance of the tyres was also producing plenty of overtaking opportunities.
"It was interesting because we simulated a race and we could see who was going to win," explained Hembery, although he said he could not reveal who Pirelli's data suggested had won it. "But it was much closer than you would have imagined.
"We simulated there could have been between 50 and 60 overtaking opportunities, with cars being quicker on the track than the car in front of them because of where they are with their tyre change strategy.
"Over time it won't happen [as much] because teams will go in at the same time and start watching what each other is doing, but it made for an interesting simulation. And there were quite a number of cars that were close at the end of it."
Report By Jonathan Noble - AUTOSPORT