Here are my photographs of the 2008 Pau Grand Prix, hope you'll enjoy ;) :
If you don't know the track....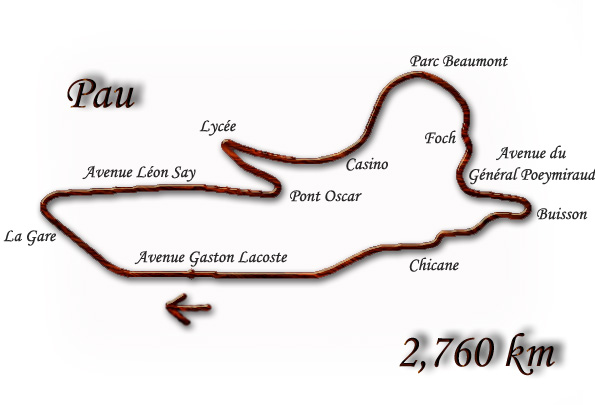 WTCC
:
207 Spider Cup :
Fabien Barthez in the first car.
Sometimes at Pau... You can crash...
And sometimes... You crash hard !
Mike Parisy, EXCELLENT DRIVER ! Born in Pau ! :mrgreen:
Engine failure...
Copa Seat Leon
Freddy Barth, now in WTCC.
Aïe...
F3 Euroseries
On the left, James Jakes' car, on the right, Nico Hulkenberg's, behind them, Jules Bianchi's :mrgreen: .
James Jakes' again.
Sam Bird.
Sam Bird again.
Robert Wickens.
Eduardo Mortara.
Christian Vietoris.
Wickens again.
Jules Bianchi, in a very bad week end by the way. He didn't finish any of the 2 races... Actually, only 10 cars have finished the first race ! They were 30 at the start !
Nico Hulkenberg in the second car.
Autosport Academy
Coupe Peugeot 207
Formula Master
Albert Costa.
Fabio Leimer on the left.