mikhailv wrote:
Well to add to the collection i posted earlier, I now have;

Fernando Alonso R26 World Champion 1:18
Montoya MP4-20 Minichamps
R29 Alonso norev
Paffet 2006 interim test car team edition
Kovalainen MP4-23 Team Edition
Alonso MP4-22 Team edition
Button 005 2003 chassis
BMW Sauber Kubica and Heidfield Dealer Editions f1.09 1:18
Heidfiled F1.08
F2008 Kimi Raikkonen
Schumacher F2004
Massa F248
Button Bennetton Showcar 2001.

Not many more added ;)
Well, to add to THAT;
Hamilton first roll out limited to 3333 worldwide
Hamilton first win
Pedro De La Rosa MP4-21 limited to 1108pcs worldwide
Montoya MP4-21 orange test car, limited to just over 1000pcs
Minichamps Alonso R29
Gerhard Berger 1986 Benetton
OH! I also forgot to add that I have one of the rarest F1 models; A team edition Fernando Alonso MP4-22 show car, which is the Mp4-21 chassis used for the valencia presentation. The team edition was only given at press events, whilst the normal minichams edition was only sold limited in spain during the presentation. its my pride and joy!!!
All 1:18 scale. So now im at 43 1:18 scale models.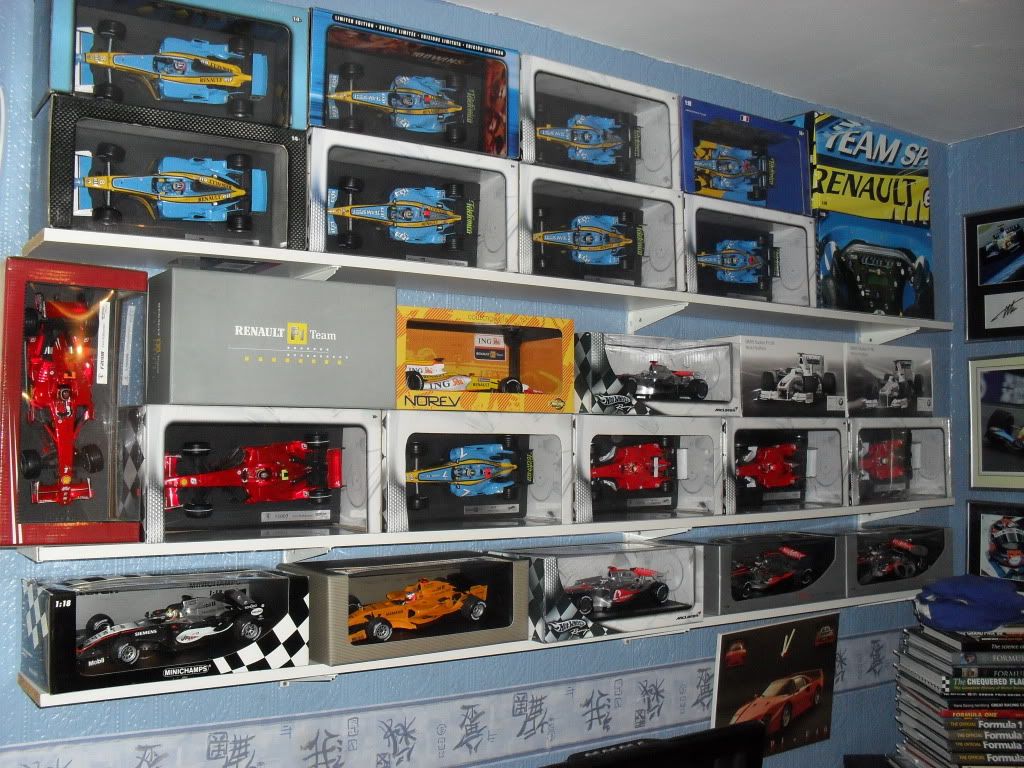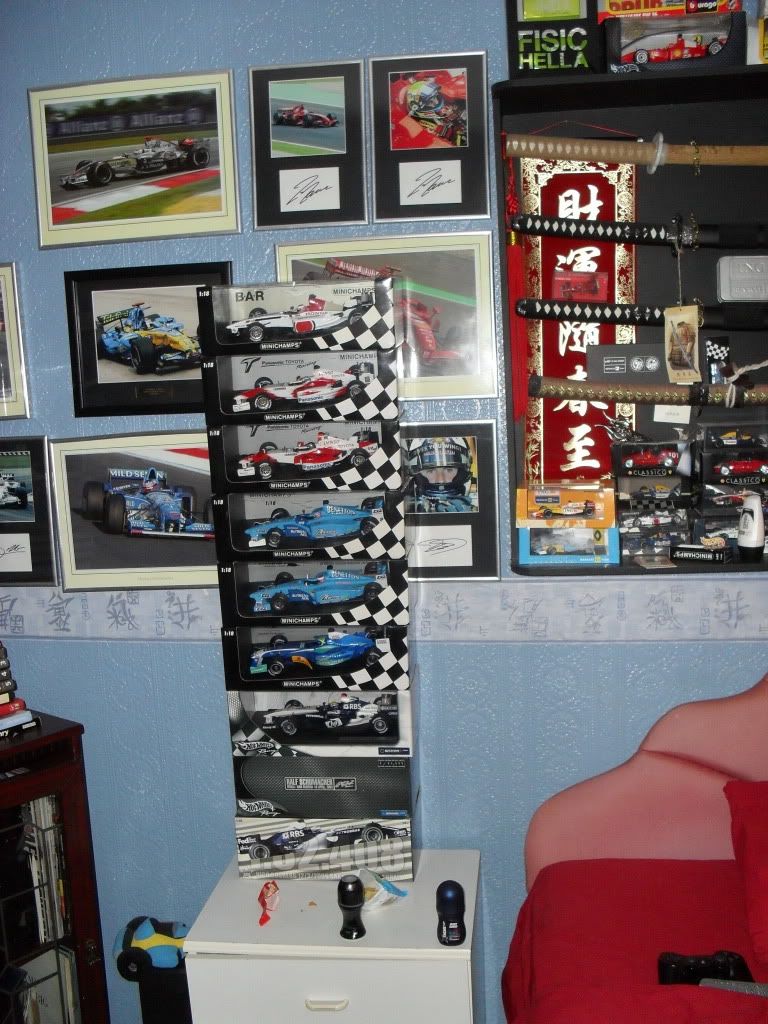 These are old pictures and exclude 5 of the cars so ill put thumbs of them;
Alonso showcar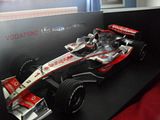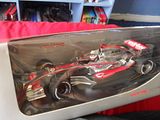 PDR Race car Mp4-21