I've been following Indycar for 4 years now, but living in Europe has been a bit issue in following the series. I finally took the plunge and traveled over to America to attend a race weekend. I chose Detroit as it was the first weekend of a new 'doubleheader' format, with full points paying races on the Saturday and Sunday. Also as I travel by myself and on a budget, I would be able to stay in the city and travel to the track fairly easily. Very useful was the help of the Indycar UK website
http://indycaruk.weebly.com
which has travel guides, and I corresponded with the website owner who had been to Detroit previously and gave me some good help.
Some of the costs involved:
1. Return flight from Manchester, £670. However this was a flight from Manchester to Detroit, returning via Montreal (for the F1 race the following weekend).
2. Race ticket, $165 (including booking fee, just over £100). This gave a seat high up in the grandstand next to the pits for 3 days, and included a paddock pass. It should be noted that Friday was a free day, with the public allowed into the track, all grandstands, all access into the paddock for free. The ticket I bought was the most expensive one.
3. Membership of Indycar Nation, $75 (including international shipping, around £50). This is a years membership, but allowed me some amazingly cool experiences when in Detroit so I've included it here. More on Indycar Nation can be found here
http://indycarnation.indycar.com
4. Hostel accommodation. I stayed at Hostel Detroit
http://www.hosteldetroit.com
which was a pleasant hostel. It cost $33 a night for the weekend (£21) and $28 all other days (£18).
5. Shuttle to Belle Isle, $10 a day (£7). The race is held on a man made island in the middle of the river which separates America and Canada. There is no on island parking so you have to take one of the many shuttles, situated around downtown Detroit.
All together this comes to around £275 for the weekend excluding the flight. I don't think this is too bad at all. For me the biggest expense was the flight, but I got to see two Indycar races and an F1 race so I made the most of it.
I had heard great things about the openness of the Indycar Series, and how friendly everyone is before coming to the event. However my expectations were completely blown away by what I found in Detroit. The city has a reputation for not being the nicest place in the world, and whilst it has areas which are very run down, all the Detroiters I met were friendly and polite and I had no bother.
Pictures from Friday
Very from the ferry, looking over to Canada.
James Hinchcliffe, Sebastien Bourdais, Tony Kannan in the paddock.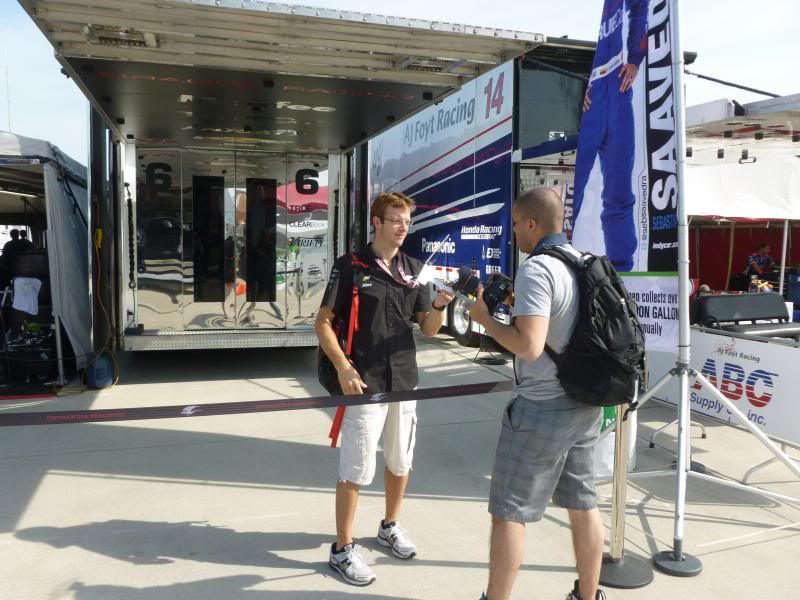 Turbo snail (movie comes out later this year)
Through Indycar Nation I won the experience to visit race control during a live session. It was a busy session with many red flags. In the centre of shot is Race Director Beaux Barfield, 2 time Indy 500 winner Arie Luyendyk on the left, and President of Competition Derrick Walker on the right. Beaux gave us a brief explanation of what goes on when there was a brief pause in activity.
Photos from practice: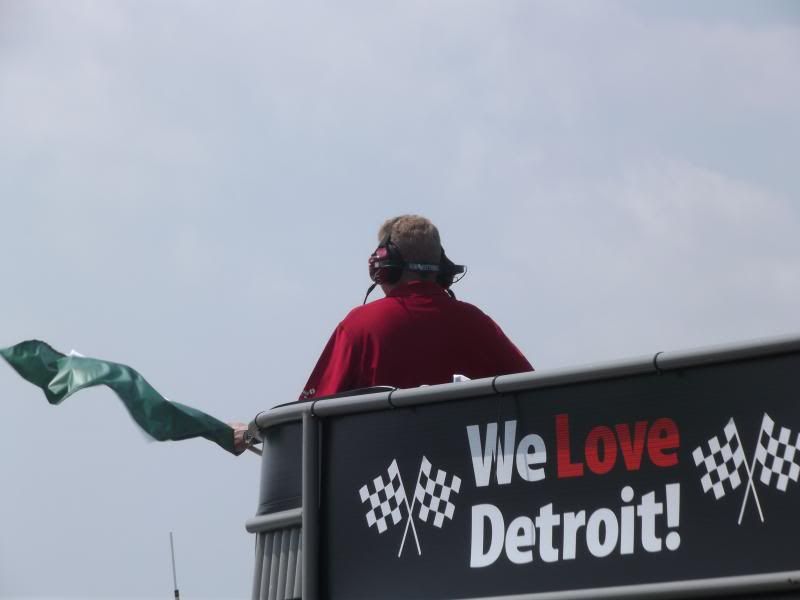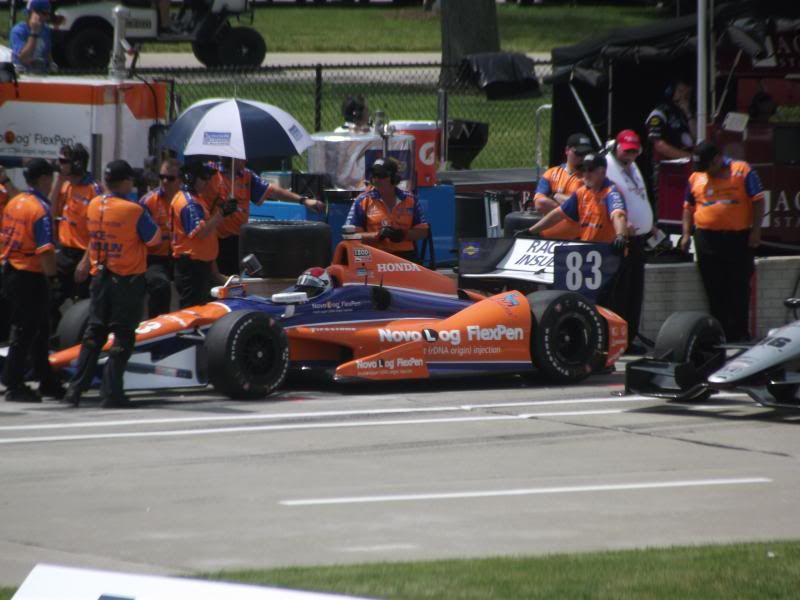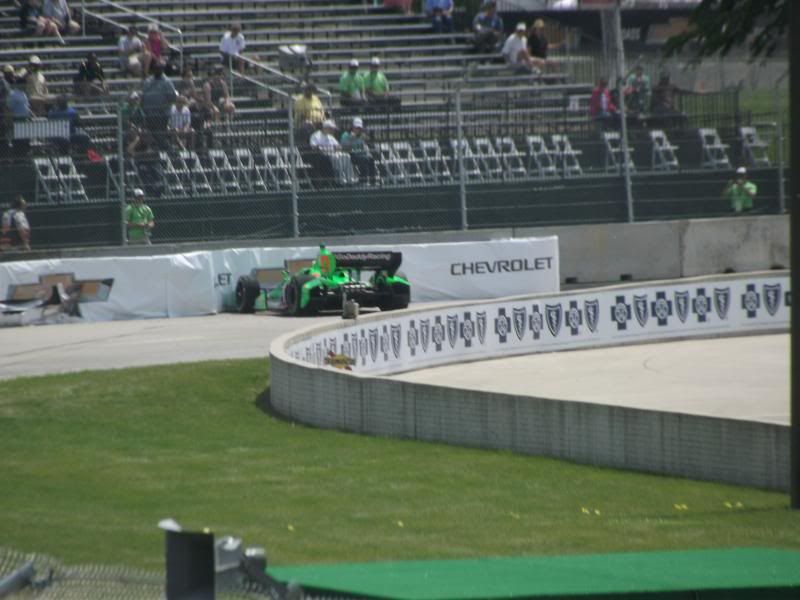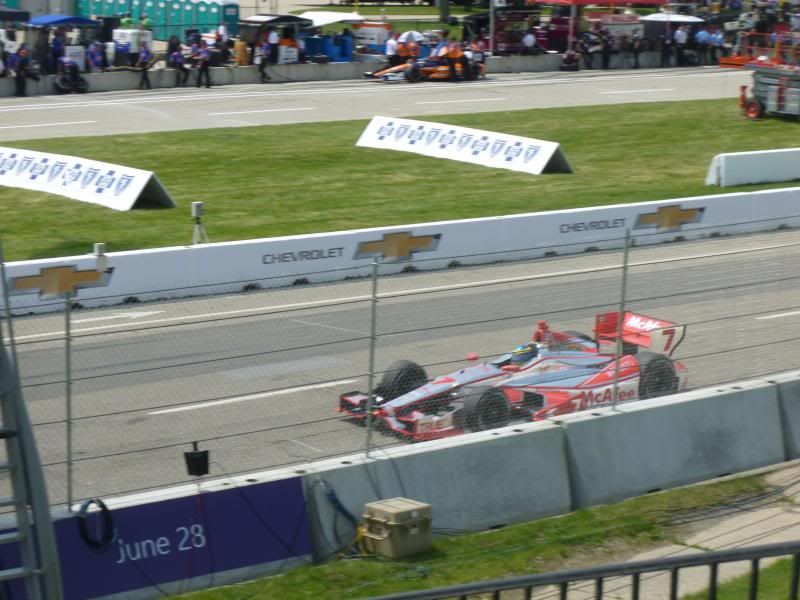 There was a massive downpour of rain before qualifying for race 1. I had moved to turn 5 to watch the action.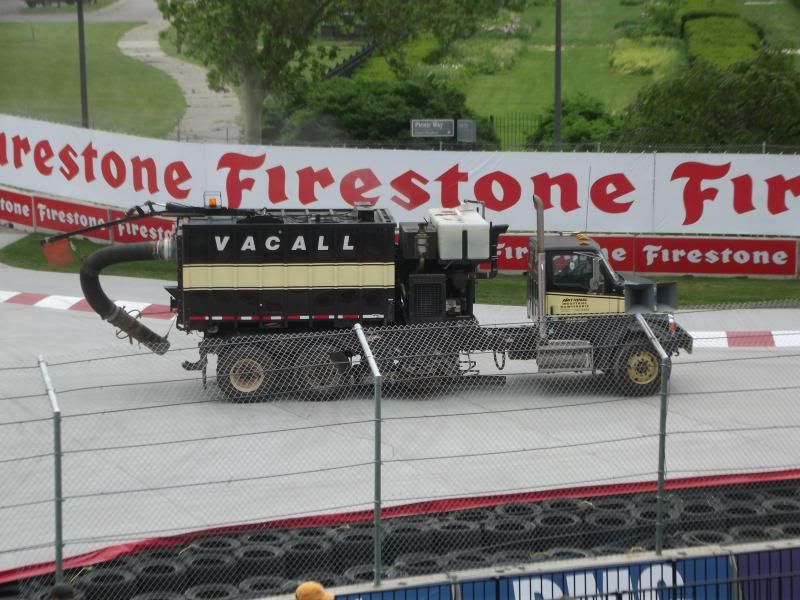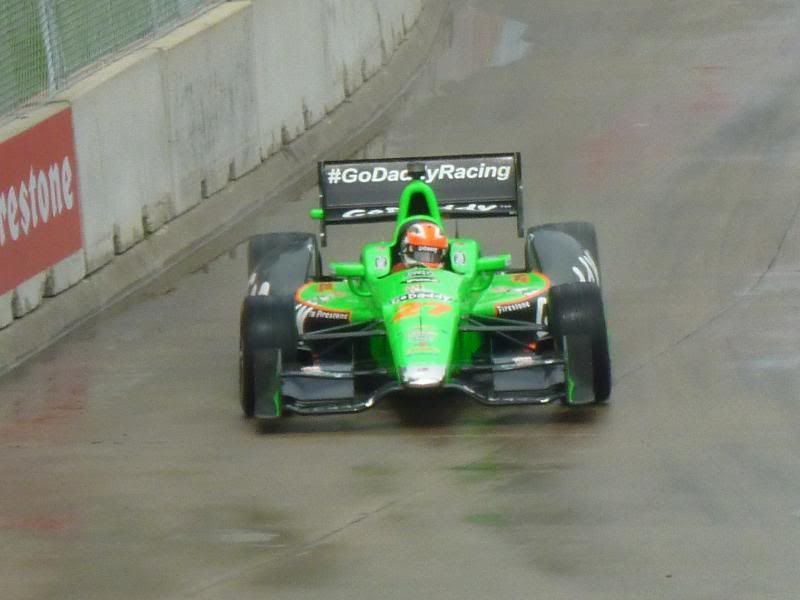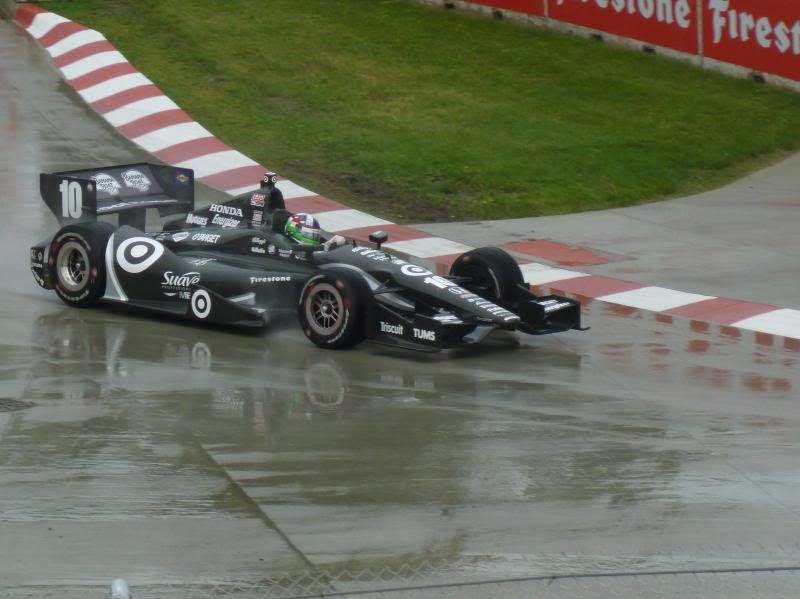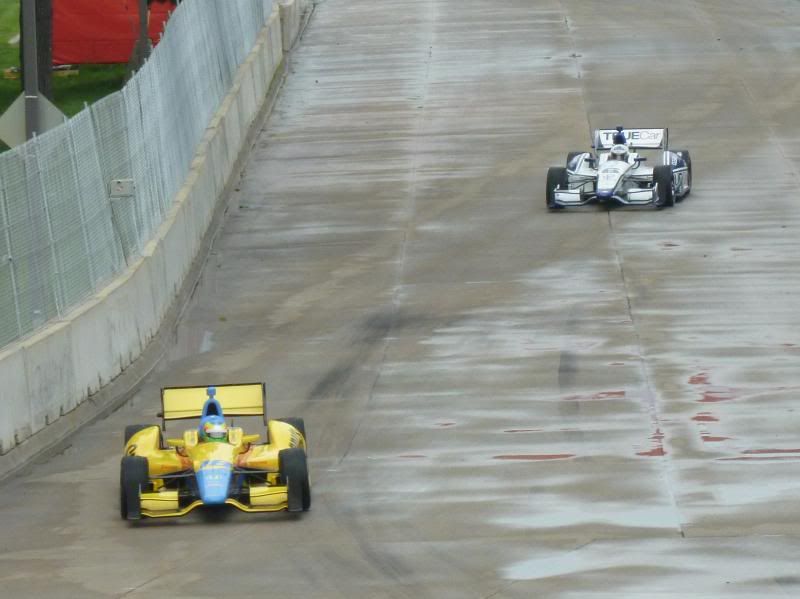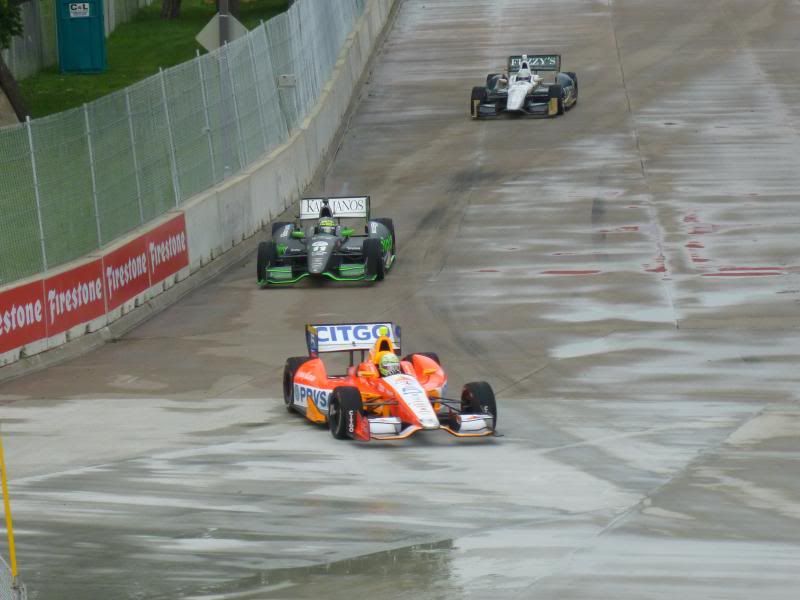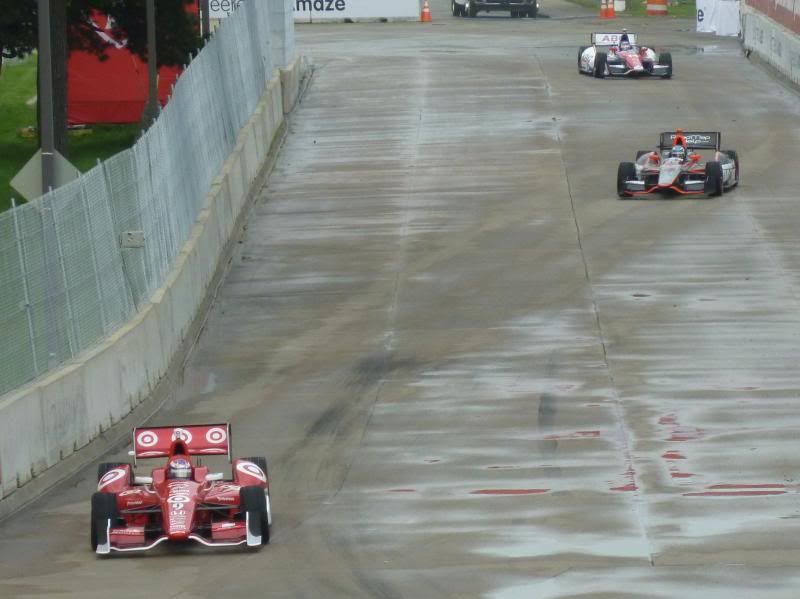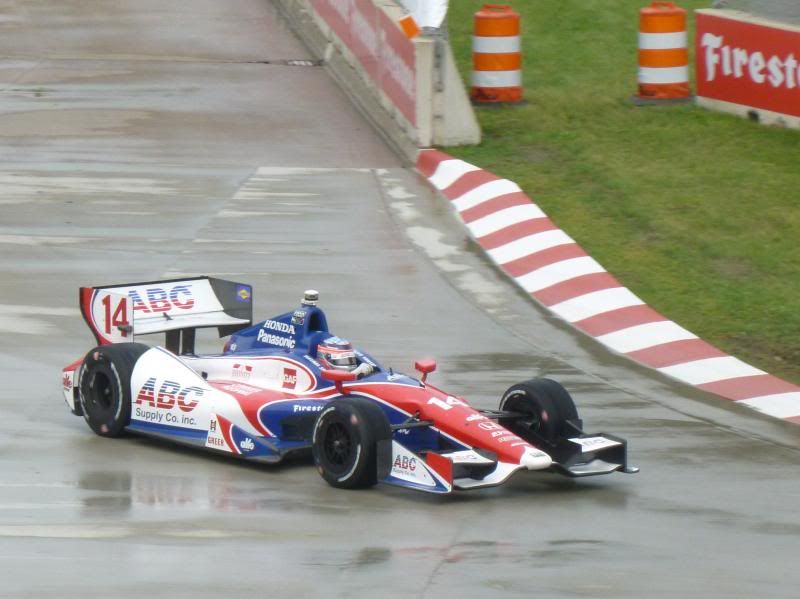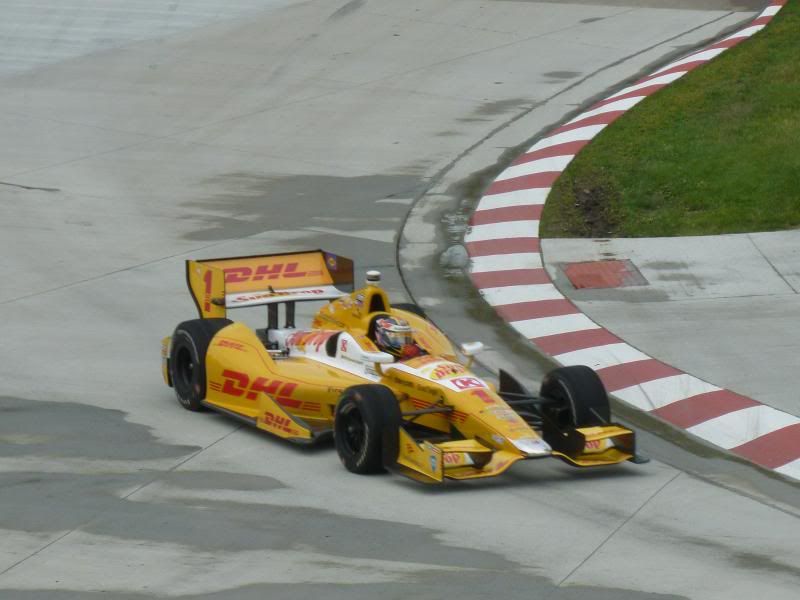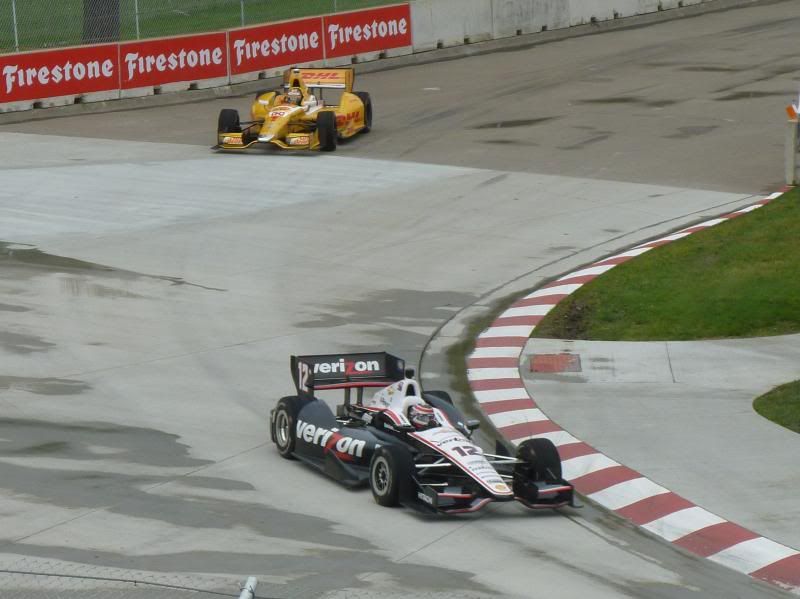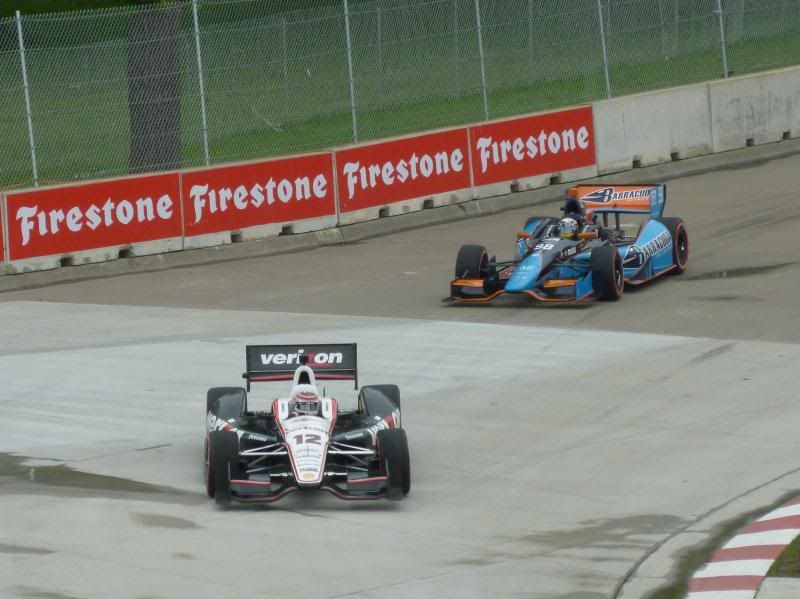 In the pause before the Firestone Fast, I went over to turn 3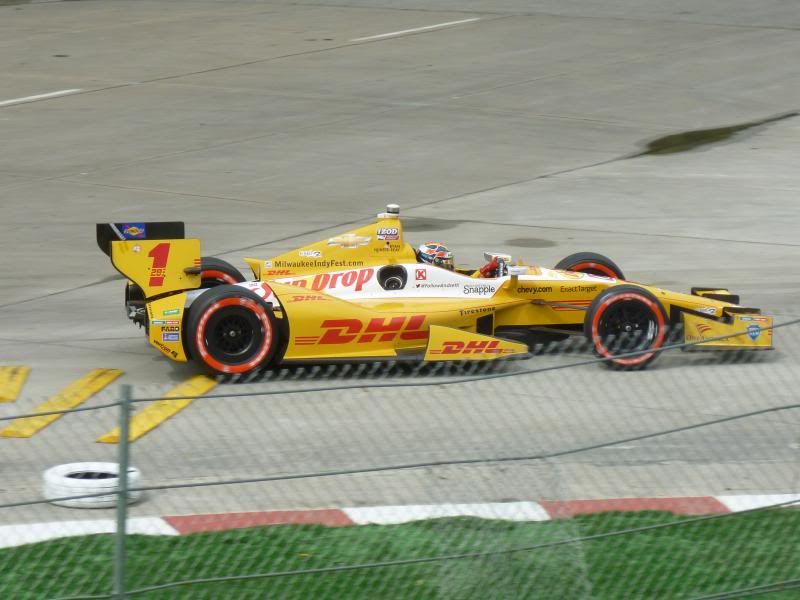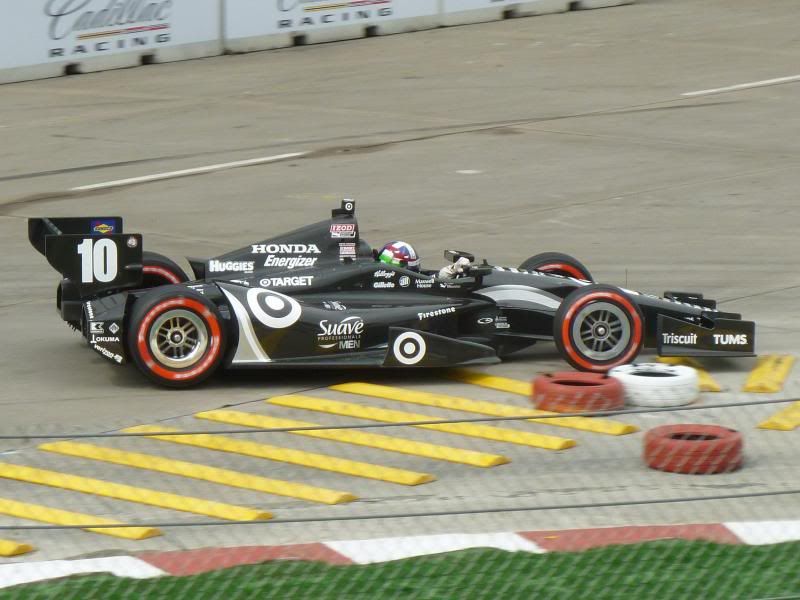 Ryan Hunter-Reay talking to Michael Andretti
Will Power talking to Derrick Walker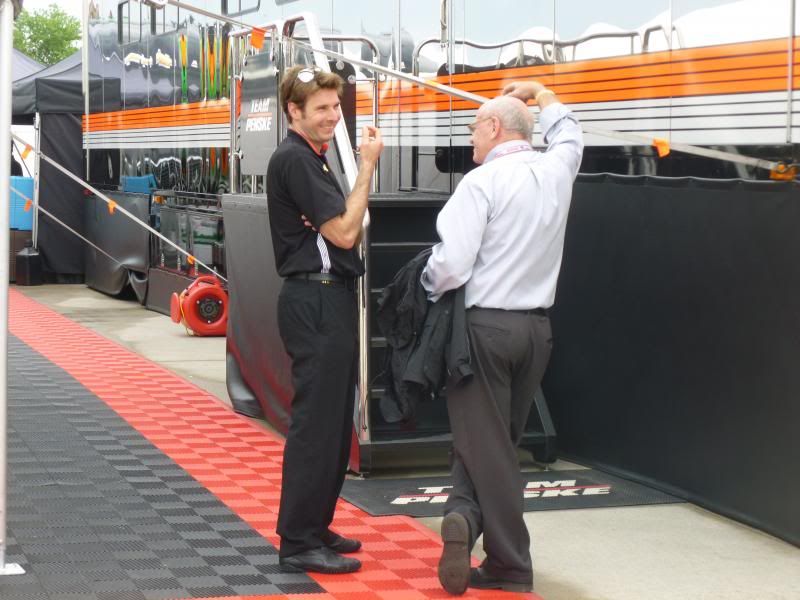 Pictures from Saturday
Through Indycar Nation I was able to win credentials to go into pit lane for the entire weekend! This was amazing and helped make my weekend. These first photos are from qualifying for race 2, which took place early on Saturday morning.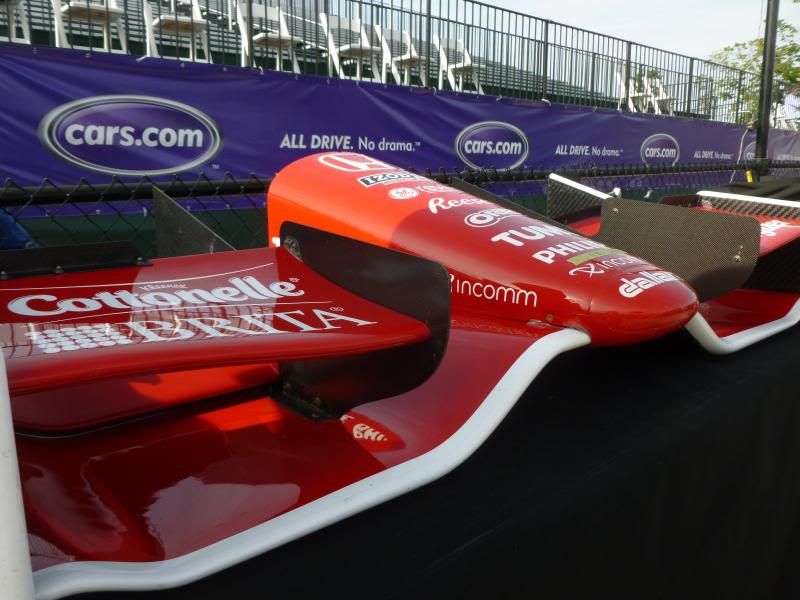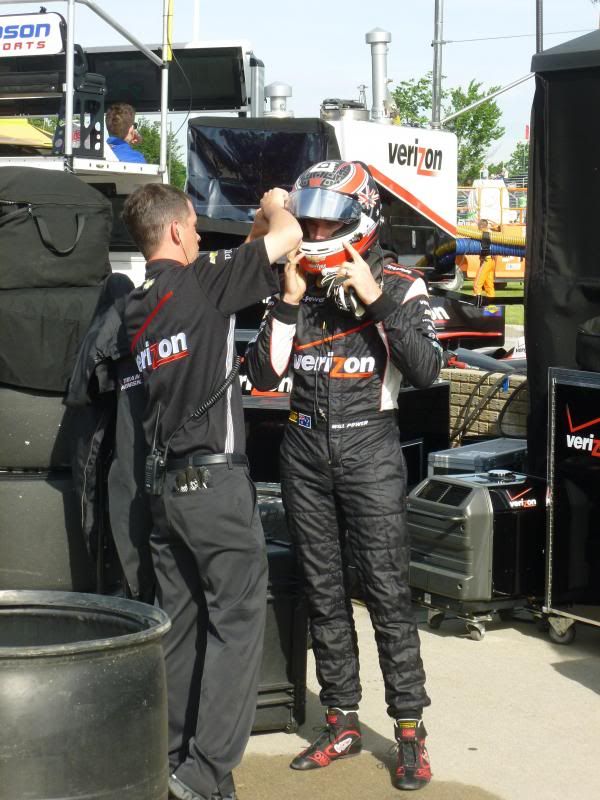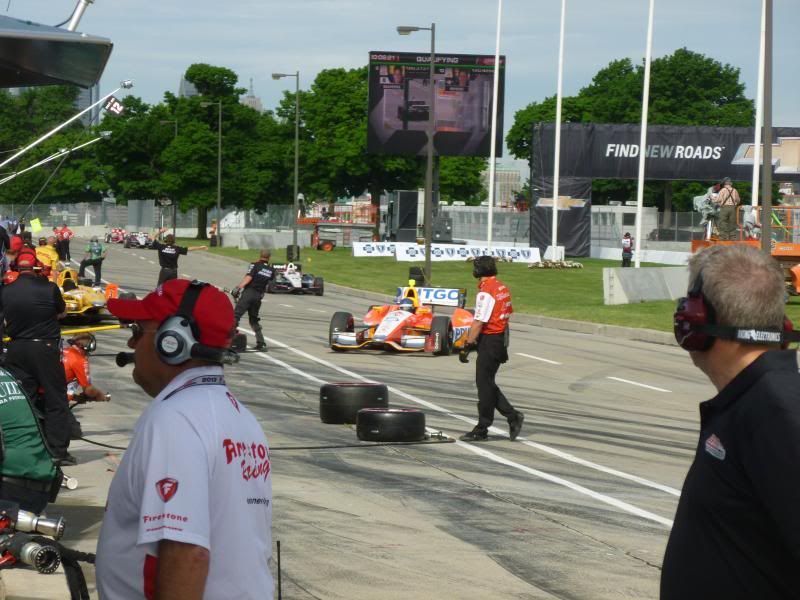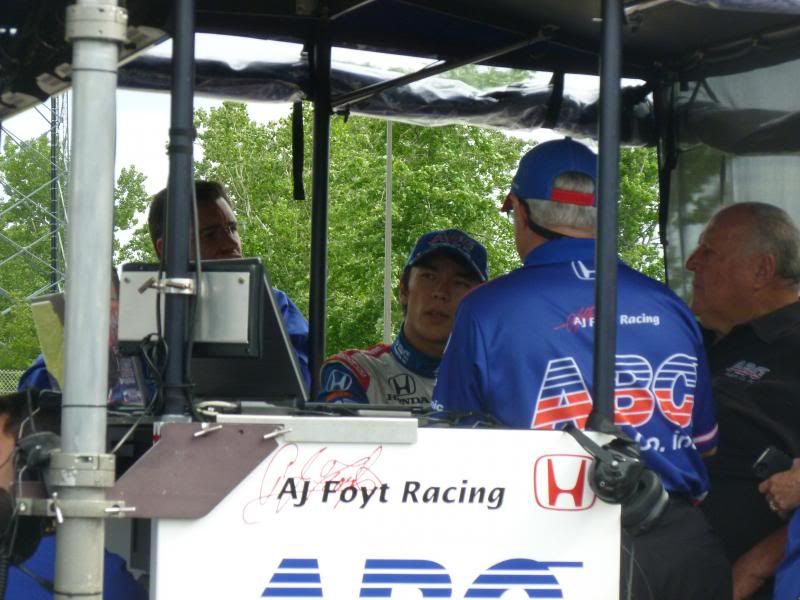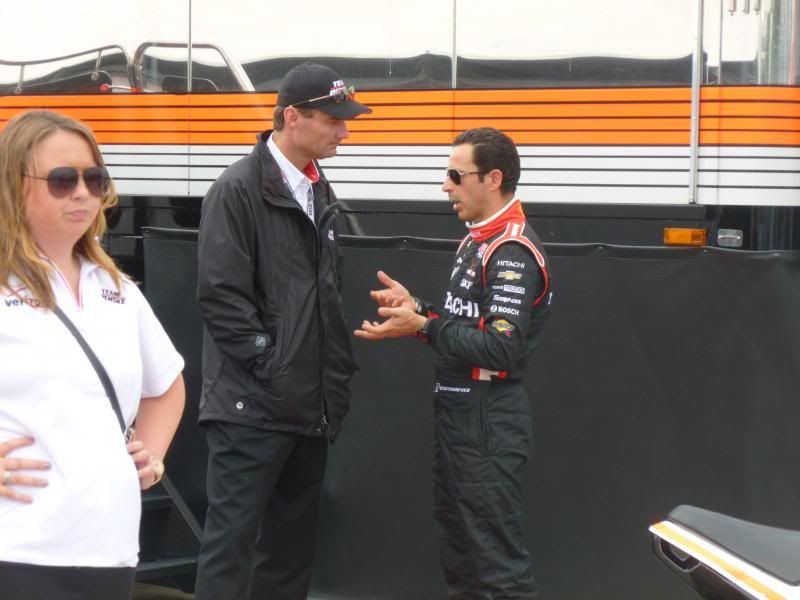 The main support for the Indycar weekend was Grand Am, which usually is the main event. They have a pit walkabout where you can look at all the cars before the race, see the crews, and meet some of the drivers. Incredible access! I can't imagine this happening before any race in Europe.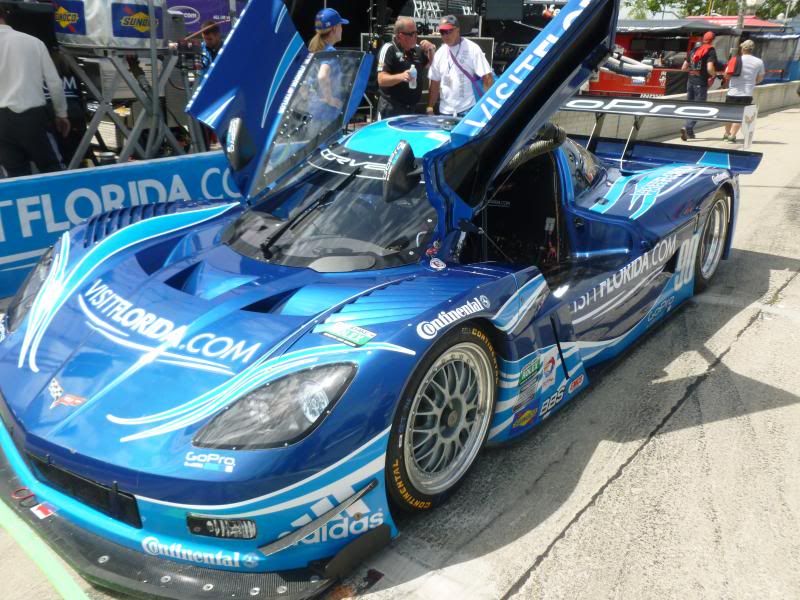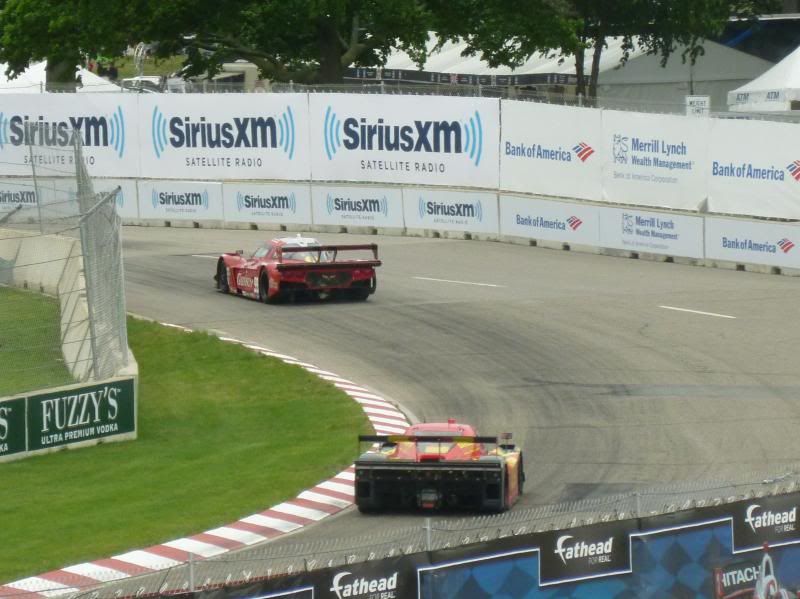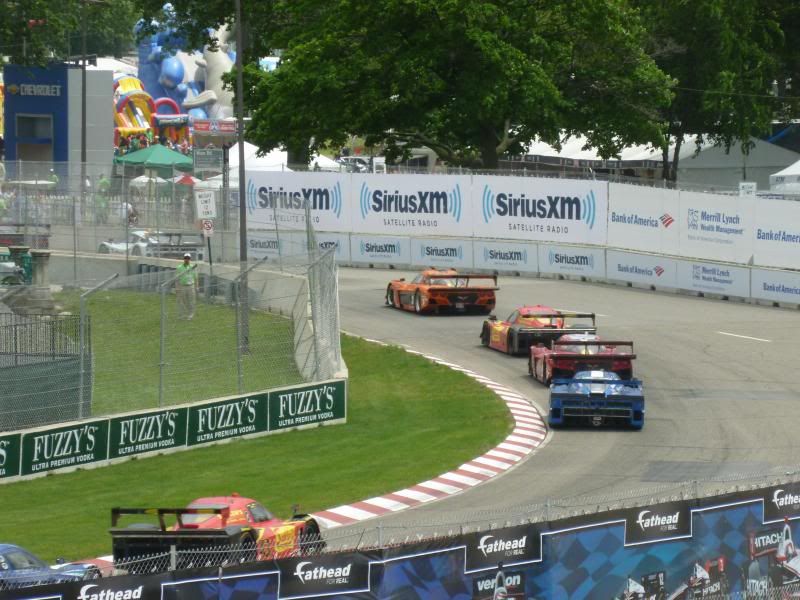 Following Grand Am was the first Indycar race. I won (you guessed it, through Indycar Nation) the chance to see the driver introductions for up close on the start finish line, before returning to my grandstand seat to watch the race.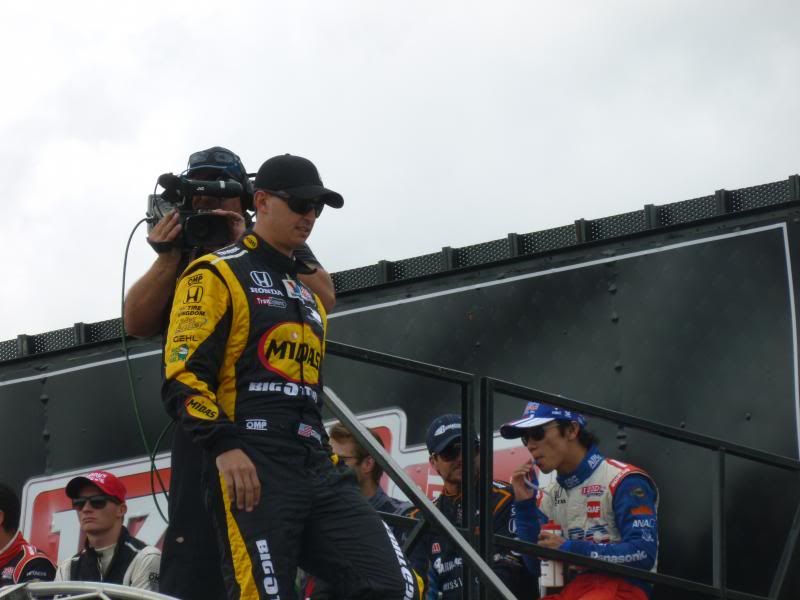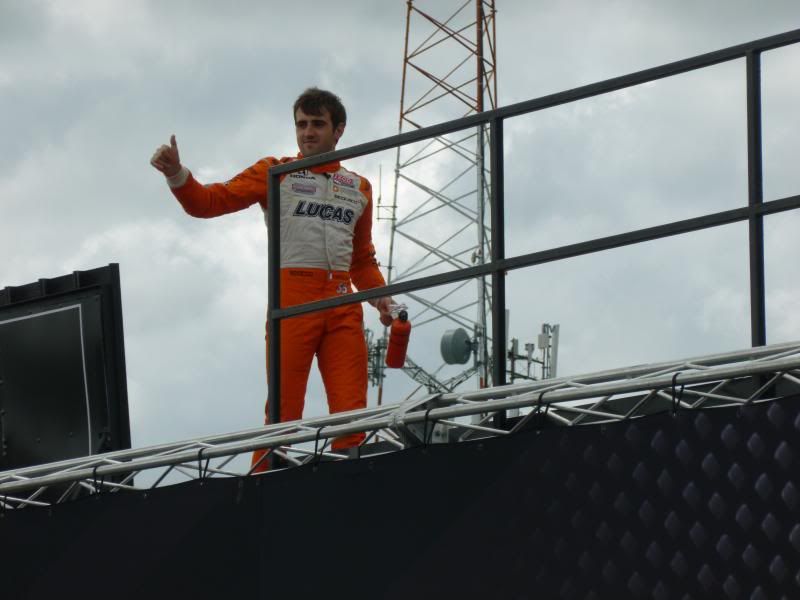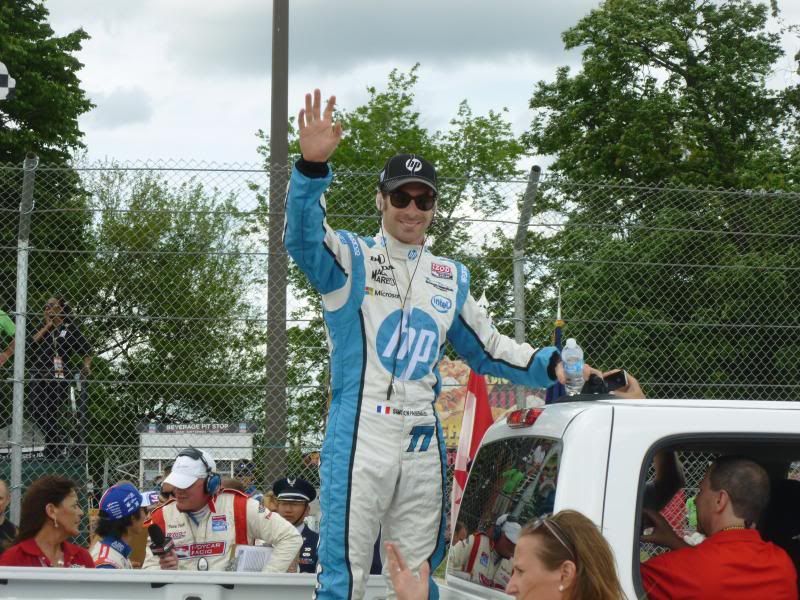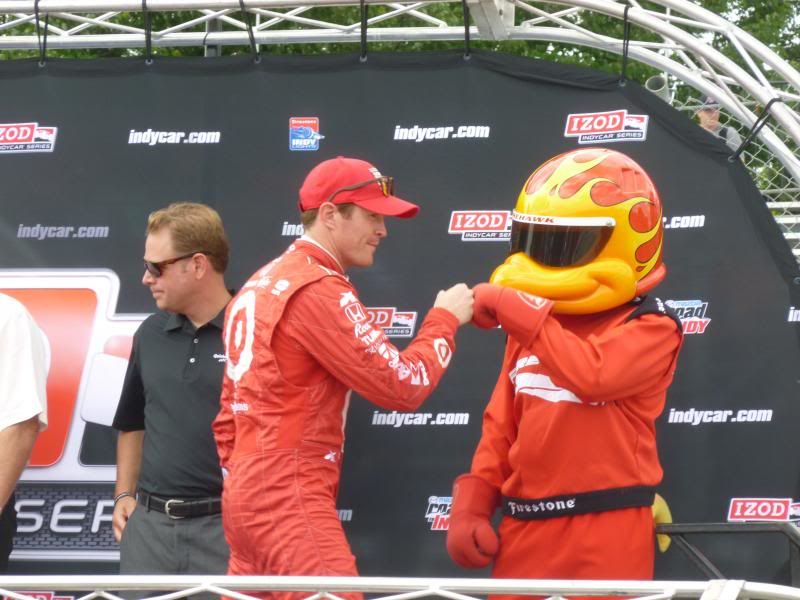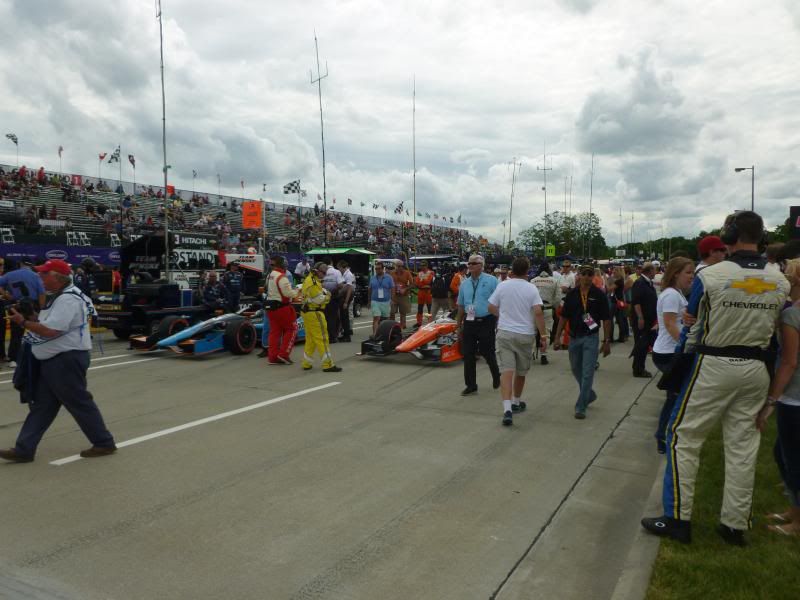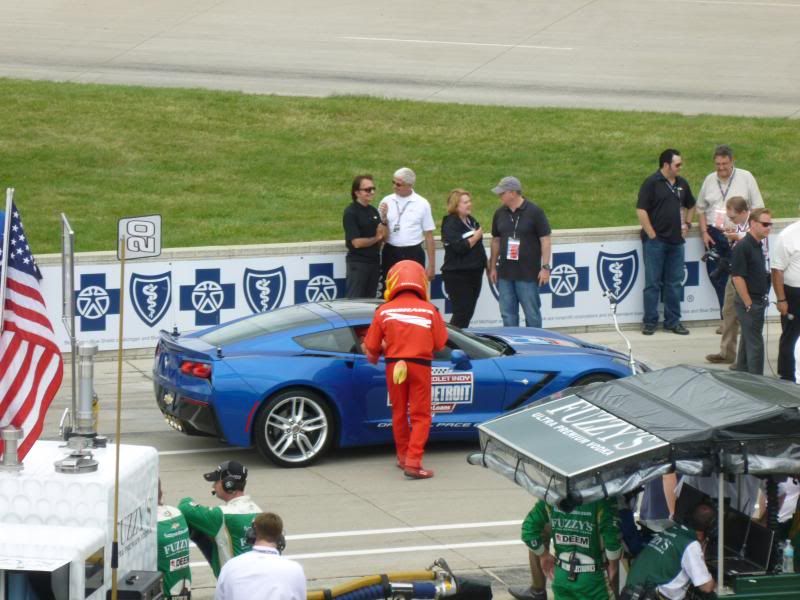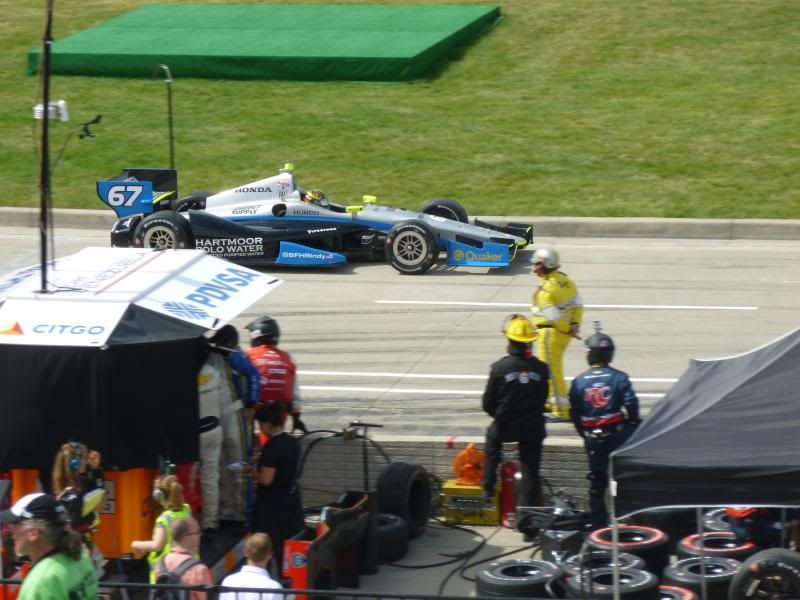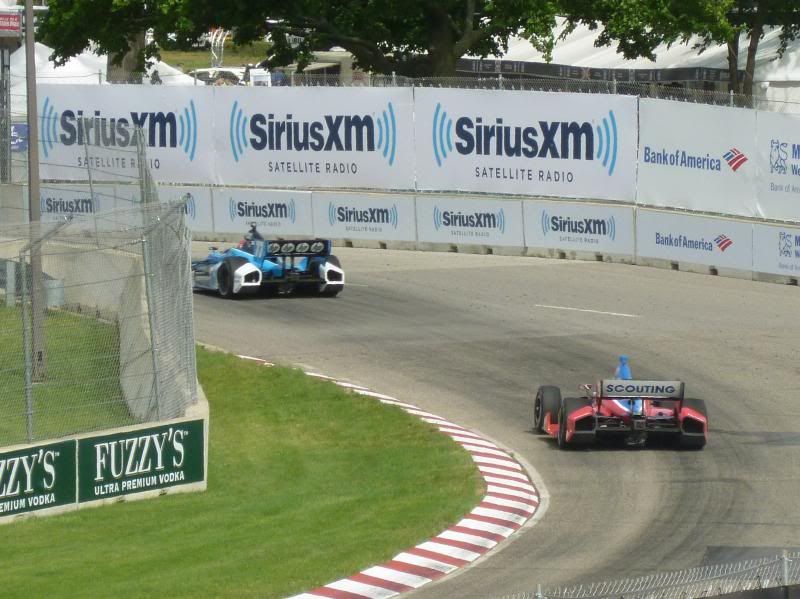 Pictures from Sunday
This day was a blast. I met up with a really kind and generous fan who knew some of the crews for both Indycar and Grand Am. She introduced me to many of them, and I got some photos with drivers and crew. I can't post these because she took them on her camera and hasn't sent them to me yet. She was incredible and it made my experience even more memorable.
We started the day off in pit lane for morning warm up. It was a bit easier to see what was going on as the Grand Am teams had packed away. I also met up with someone who I had been introduced with on Twitter, who is a spotter with ESPN/NBCSN.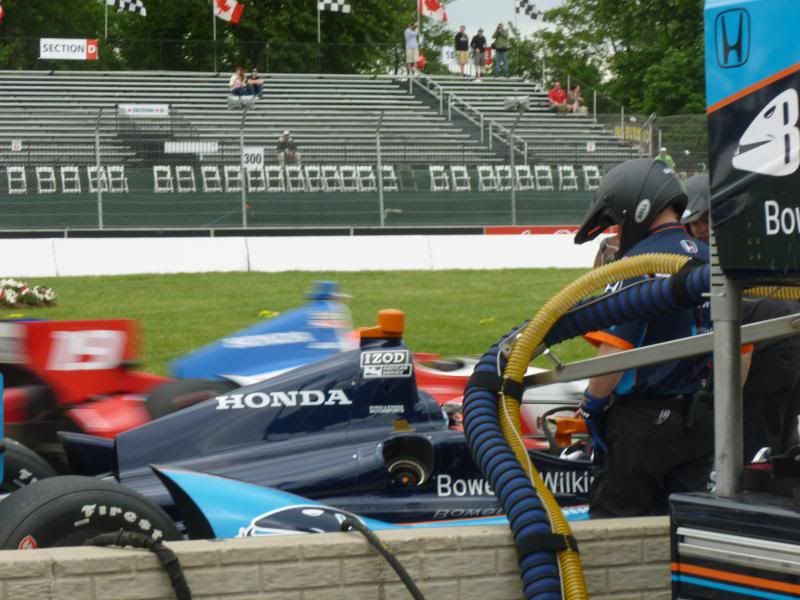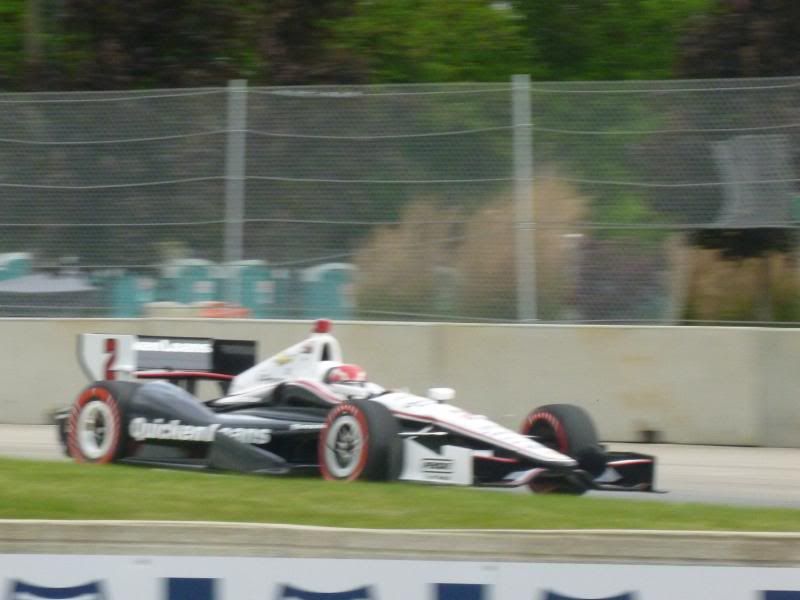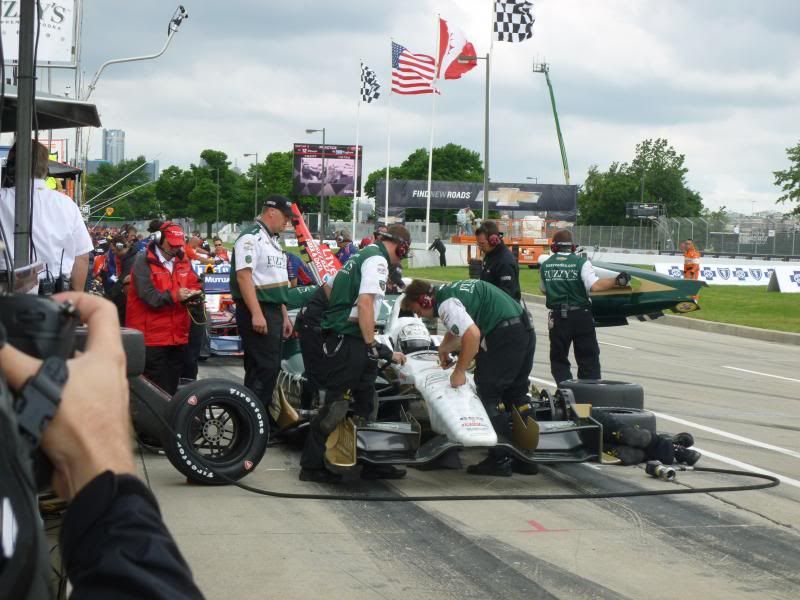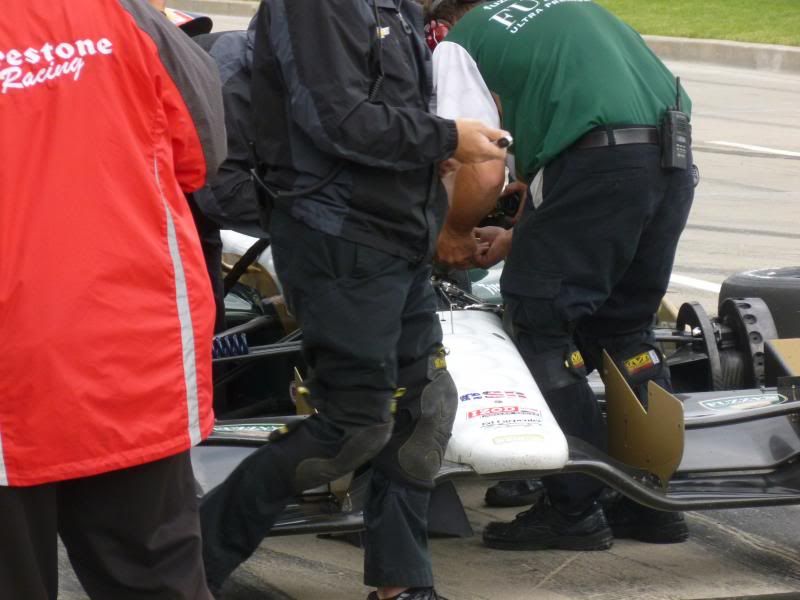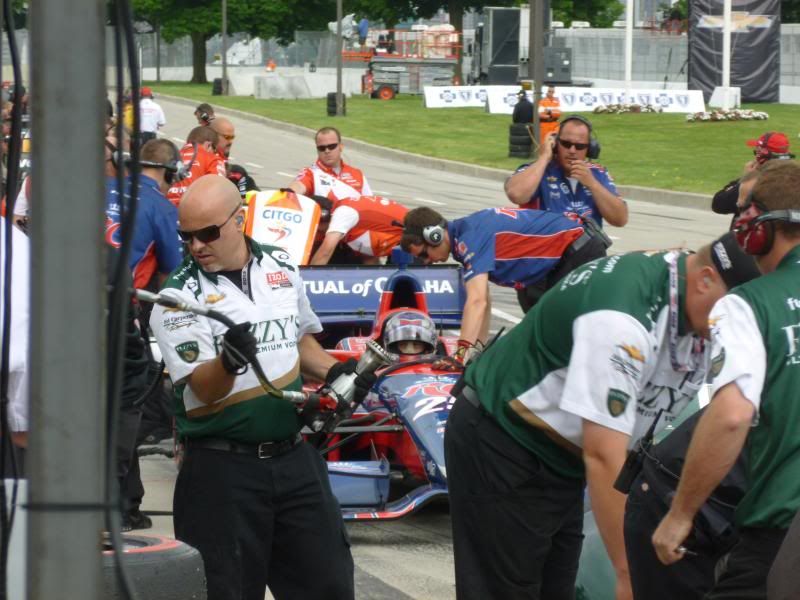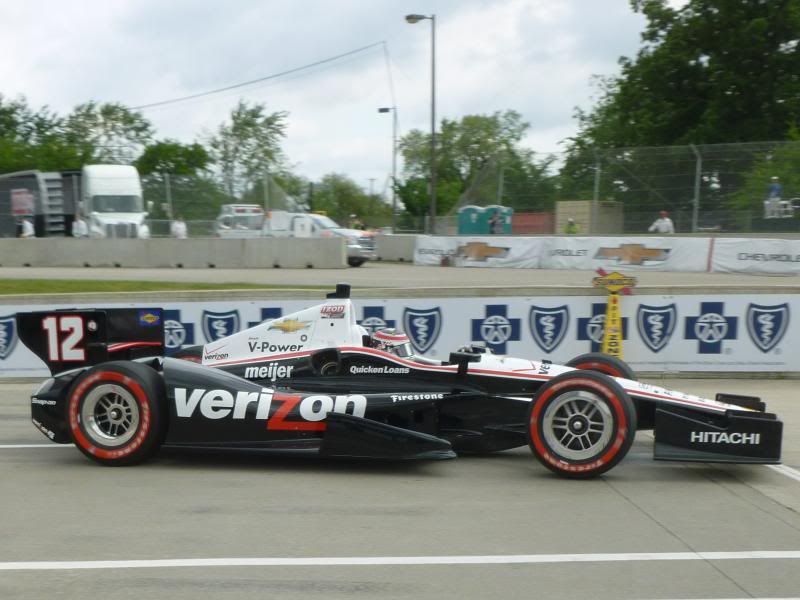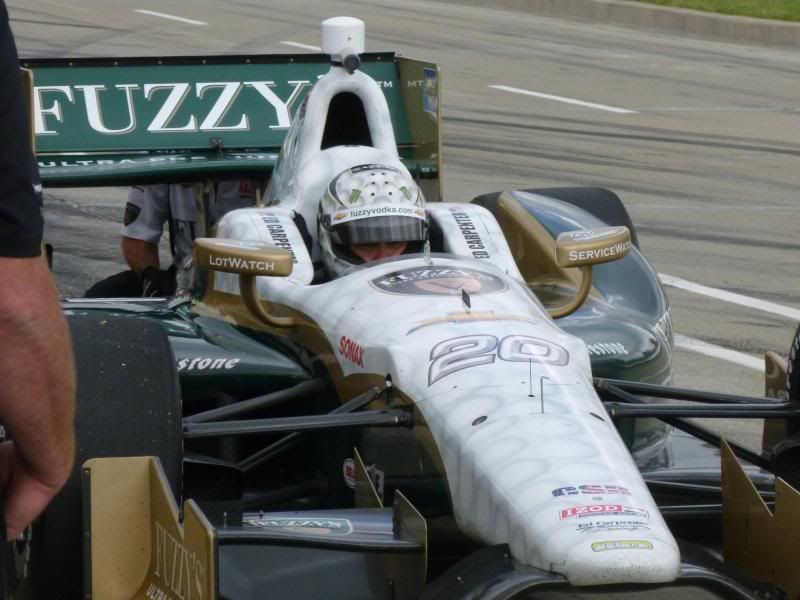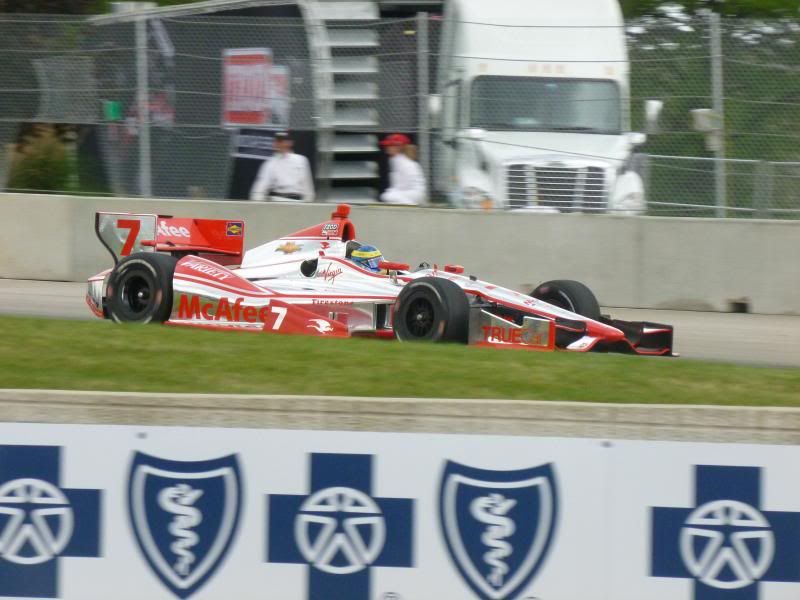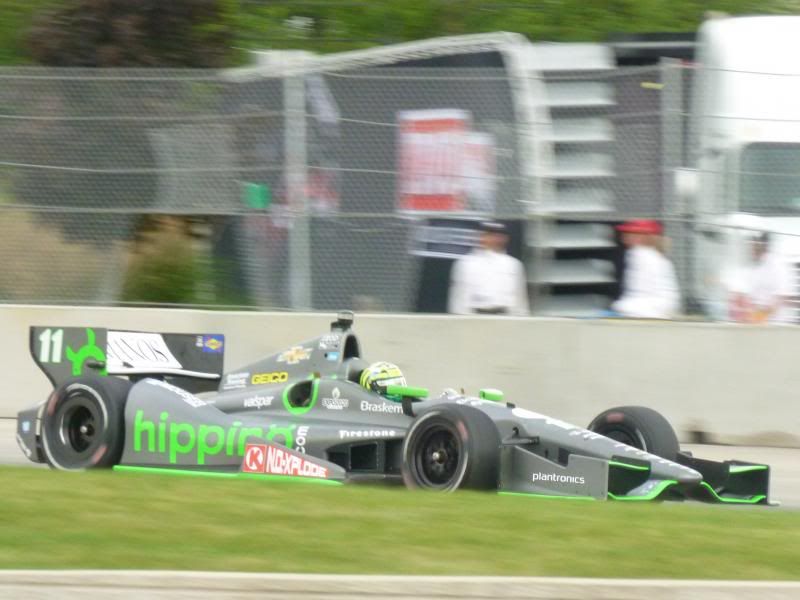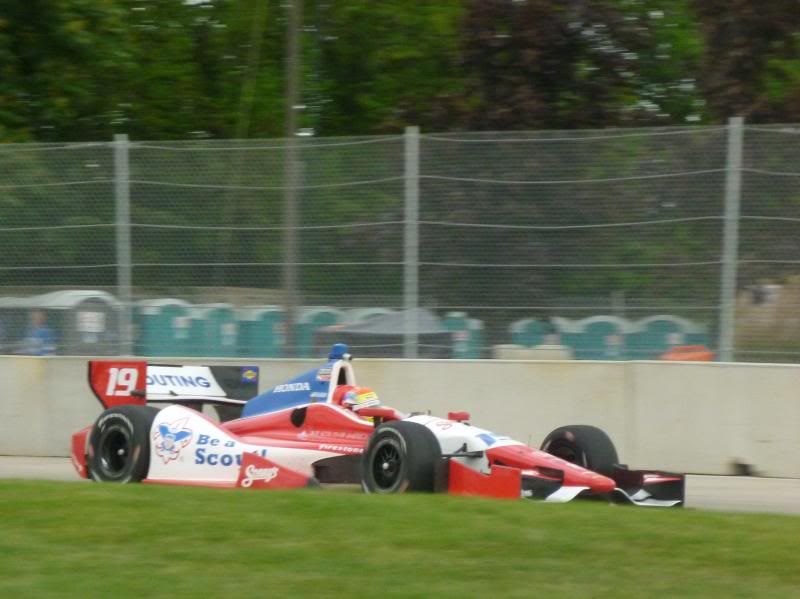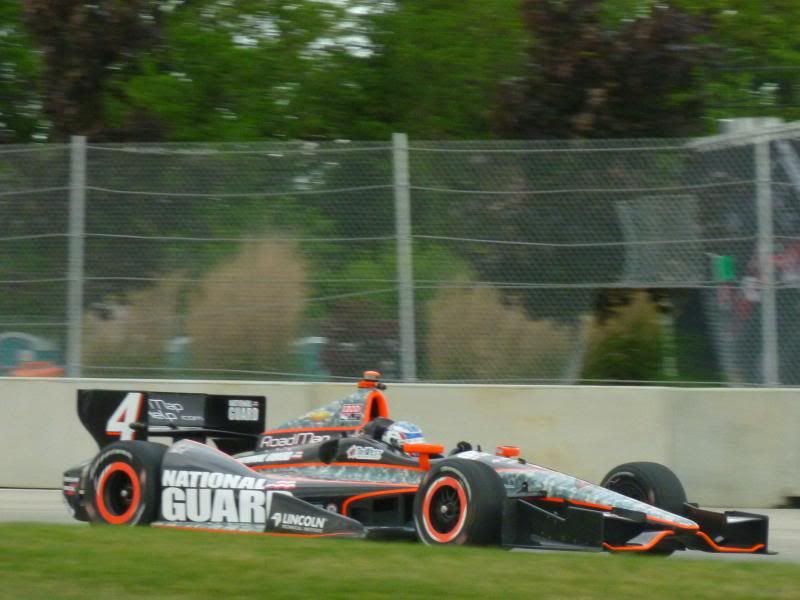 Following the warm up we went to the driver autograph session. There are two groups of drivers and you can choose either queue to meet the drivers. This is the sort of event where the series excels. It is about to get the drivers together in the same place for one hour and get them to engage with the fans. I don't have any photos of this session, but I got to meet and have quick chats with all Andretti Autosport drivers, Briscoe, Simona, Tony Kanaan, Mike Conway, Justin Wilson, and the Ganassi drivers. This was followed by a concert by the Plain White T's.
Race 2 from the grandstand: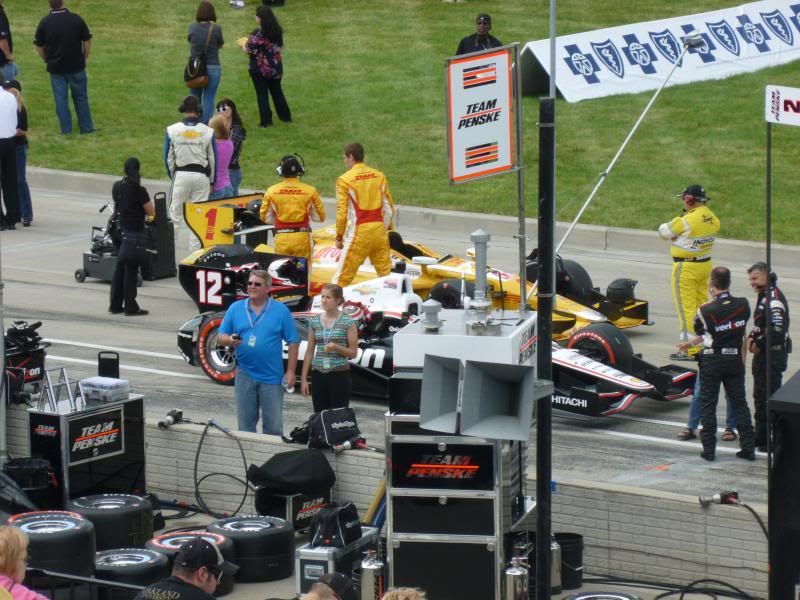 The final experience with Indycar Nation was to visit Winner's Circle and meet the winner of race 2 who was Simon Pagenaud. It was an amazing end to a fantastic weekend.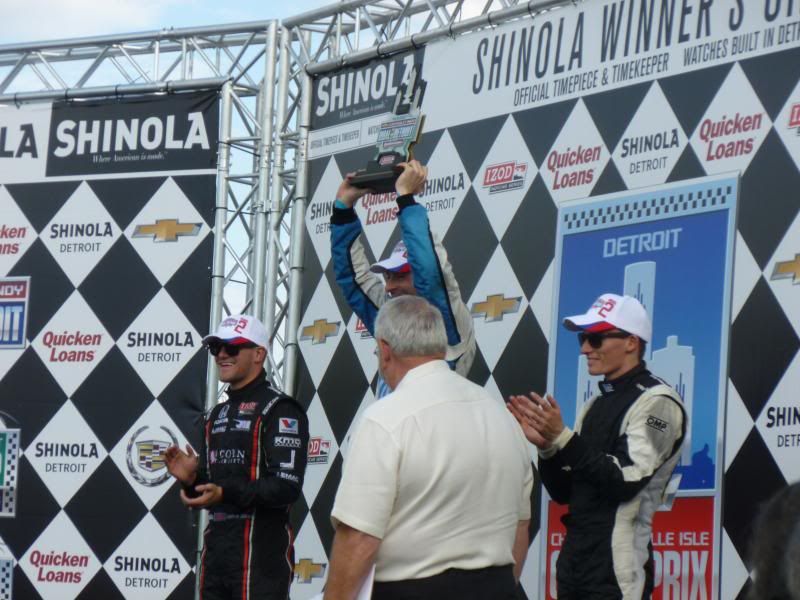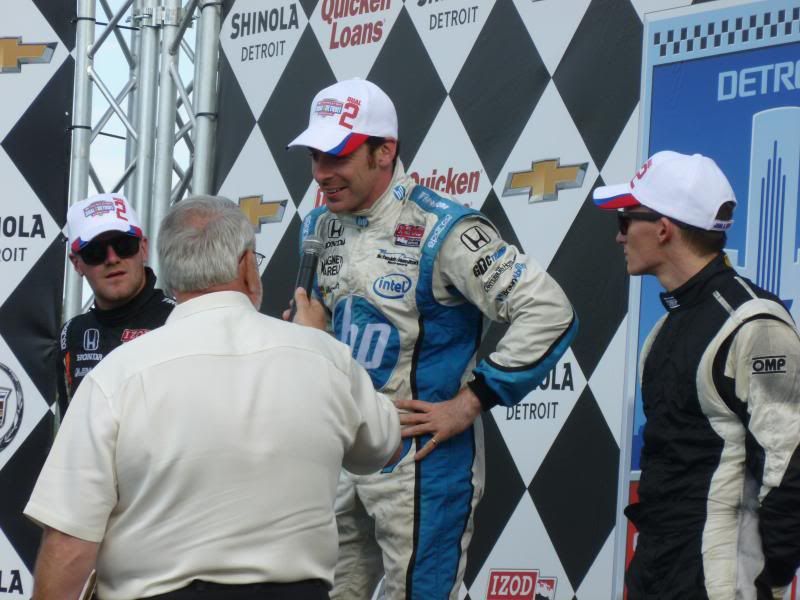 All in all, if it is possible for you to attend an Indycar race I urge you to do so! Join Indycar Nation as well because the additional access was incredible. Coming from the world of F1 where you are lucky to get within 20 meters of an F1 driver or car, it was special to be so close to the event.
If you have any questions about this, please do get in touch. It would be great to get more people closer to Indycar and even to see a race. Also I have way more photos, so if you would like one of a specific driver or team then I can do my best to post some more.
The next weekend I was in Montreal so will post my experience from there within the week.