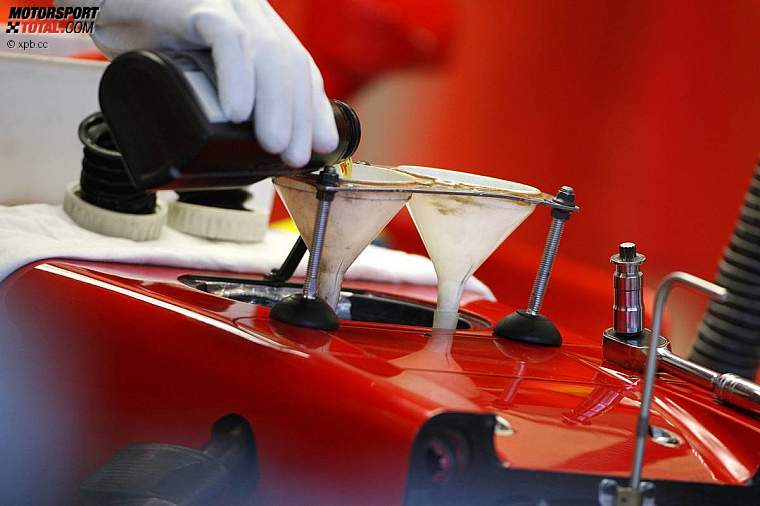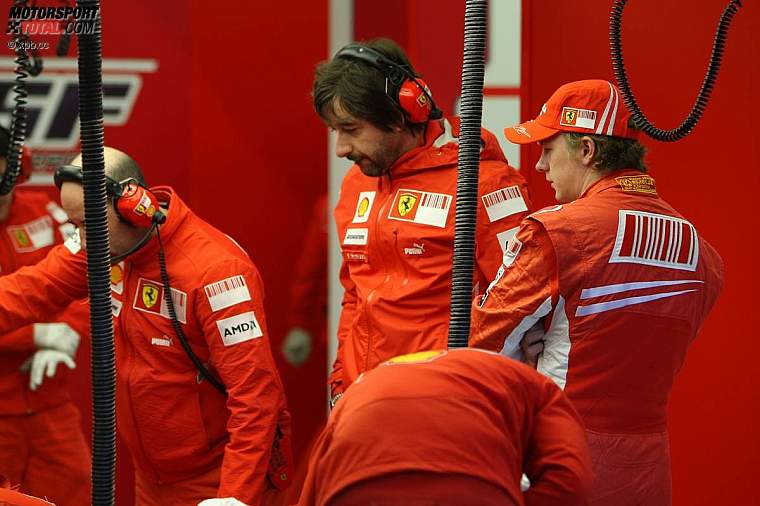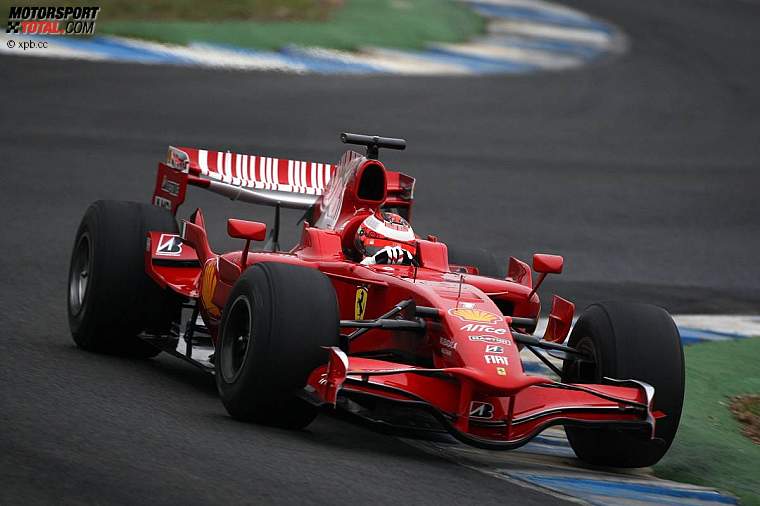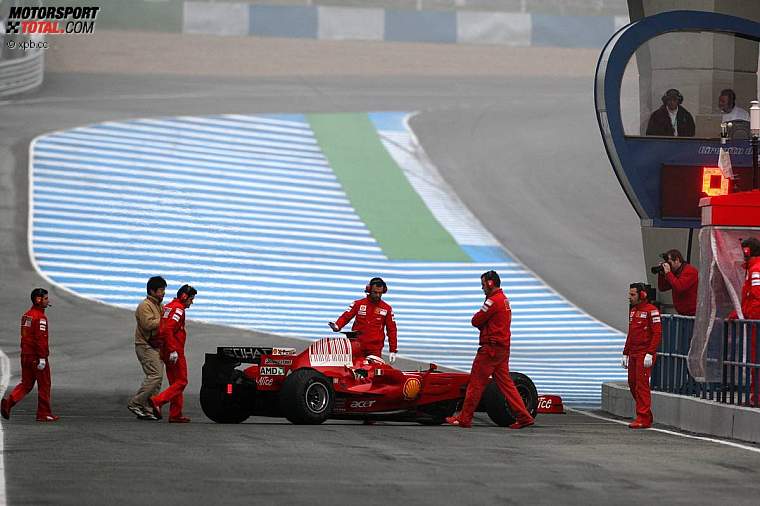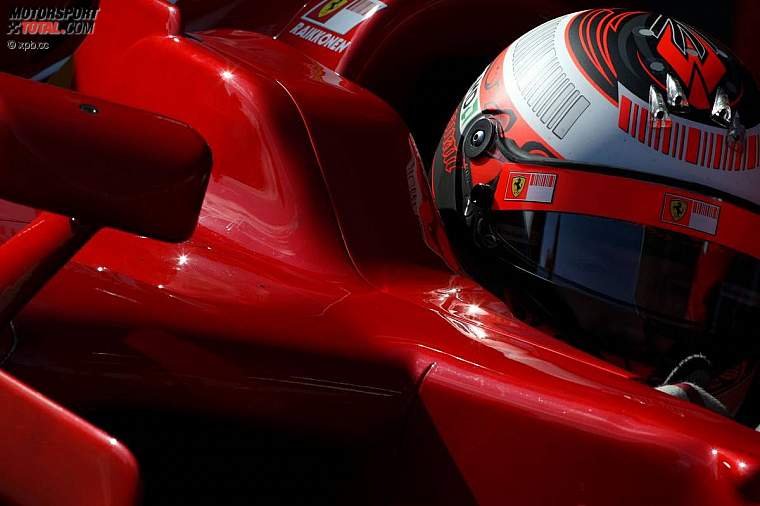 1.S. Buemi 1:18.742 52pit
2.S. Bourdais 1:19.288 +0.546 29pit
3.G. Paffett 1:20.134 +1.392 20pit
4.P. de la Rosa 1:20.164 +1.422 16pit
5.K. Räikkönen 1:20.261 +1.519 26pit
6.N. Heidfeld 1:20.910 +2.168 27pit
7.N. Piquet Jr. 1:21.547 +2.805 66pit
8.K. Nakajima 1:22.724 +3.982 26pit
This is not the latest timesheet.It was taken during the day. Mclaren and Toro Rosso running two cars
Quote:
Exactly one month after Kimi Raikkonen was on a race track for the last time, he came back today.

The last time the Finn sat behind the wheel of a Formula 1 single seater was on 9th November, when he joined Felipe for several laps at the Ferrari World Finals at Mugello.

Today Kimi started the second test session after the Formula One season, held at the Jerez de la Frontera circuit in Southern Spain, where five teams are participating, Scuderia Toro Rosso, McLaren Mercedes, BMW Sauber, Renault F1 and Williams F1.

The Finnish driver, behind the wheel of a F2008 with less downforce, to simulate the situation foreseen by the technical rules for the 2009 season, went out on the track just after 9am.

He didn't drive too many laps, because the weather was not really good and, after 3pm, the track was wet, but also because the mileage at the end of the season is limited.

The Team mainly worked on the best possible set up with the slicks and on the engine, which has to run further in the upcoming season. Kimi drove 48 laps, the fastest in a time of 1.20.261.

"I'm glad to be back on the track," Kimi said at the end of the day. "Shame that there was so much rain in the afternoon, because it would have been useful to test some situations we had problems with during the last season. It shouldn't rain tomorrow and we'll drive a bit more."
Quote:
Circuit: Jerez Circuit - 4.428 km
Driver Kimi Raikkonen
Car: F2008
Weather: air temperature 12/14 °C, track temperature 11/16 °C.
Overcast in the morning, then cloudy, rain halfway through the afternoon.

First day of testing this week, for Scuderia Ferrari Marlboro, working for the next three days at the Jerez de la Frontera circuit, in southern Spain.

Kimi Raikkonen took to the track today, returning to the cockpit after a break of exactly one month, the last time he'd driven dating back to the World Finals at Mugello on 9th November.

Kimi worked mainly on finding the best set-up on the car and began a long run test for the engine, which will go on for the entire test. He covered a total of 48 laps, the quickest in a time of 1.20.261.

Testing continues at this circuit tomorrow, when Felipe Massa will join Kimi Raikkonen.