Well I want to start something new.
1 week before the next GP I will open a thread where we will talk about the GP in Schumi's career. For example next GP will be Silverstone, so let's talk about one of the Silverstone GP that Schumi did, and I choosen 1998 for some reasons.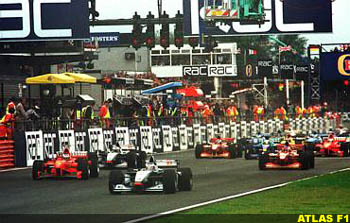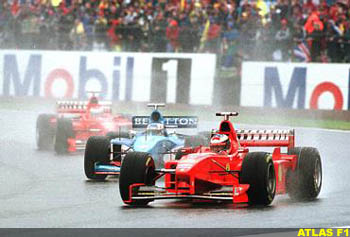 [imghttp://atlasf1.autosport.com/99/bri/preview/tytler09.jpg][/img]
The race saw a huge rain and Mika was leading when he made the mistake that Schumi was waiting to demonstrate his skill one more time under the rain.
But at the end of the race, drama. Schumi had to go a stop and go penalty but Ferrari decided to call him on the last lap because at that time the 25 seconds penalty added on your final time was not clear enough.
It was a strange finish because nobody could say who had won : Mika or Michael ?
A great race finally.