Hi.
My name is Miguel, I´m 36 and I´m from Portugal.
I´ve been a F1 fan since very tender age. My first memories of F1 are 2: being aged 6 and running on a beach with my 6 year old friends pretending we were F1 racers (funny, I was always Nelson Piquet LOL) and, the other, watching the 80´s races on TV on Sundays!
I was a big fan of Ayrton Senna (still am, will always be) until I saw the 94 Imola race live... After that, I was so shocked and in disbelief, that I didn´t care for F1 anymore or, at least, never saw a race until very recently... I switched 100% to the WRC and got the pleasure to watch live another heroe of mine, Colin McRae, several times here in Portugal throughout his carrer!
Nowadays, despite it is very different from the "good old days with man great b*** and dangerous machine VS man great b*** and dangerous machine", it is more close racing with many world champions on track and more evenly matched cars. It´s approaching F1 of the 80´s and that´s good. I lack the "dangerous machines" though... Even on TV, despite of having more camera angles, on board cameras live on many cars (or in all?), something is missing out there... New techniques like DRS are OK to combat the lack of overtaking but, on other way, I would prefer to see risky moves from the drivers instead! But, ok, times change and we have to move on...
I have been registered here for a year but I didn´t participate a lot... In reality, I just came here only a few times to download a race I missed or to see what´s going on but without adding much... As I don´t do it on any other forum I visit, that´s about to change! Here I am!
To finish this presentation, here´s my cars:
I have this one since new (1993), it still is as new, it is my daily runner and I don´t plan to sell it! It is a Rover 216 Coupé (Honda engined) and it still looks very hot! Even being 19 years!!!
So I got another one (a real clone LOL) to have parts if I haver need them! It is also a good runner but I am restoring the interior as it was not up to my standards... I may sell this one as it is very difficult for me to keep 3 cars! All kept in a garage!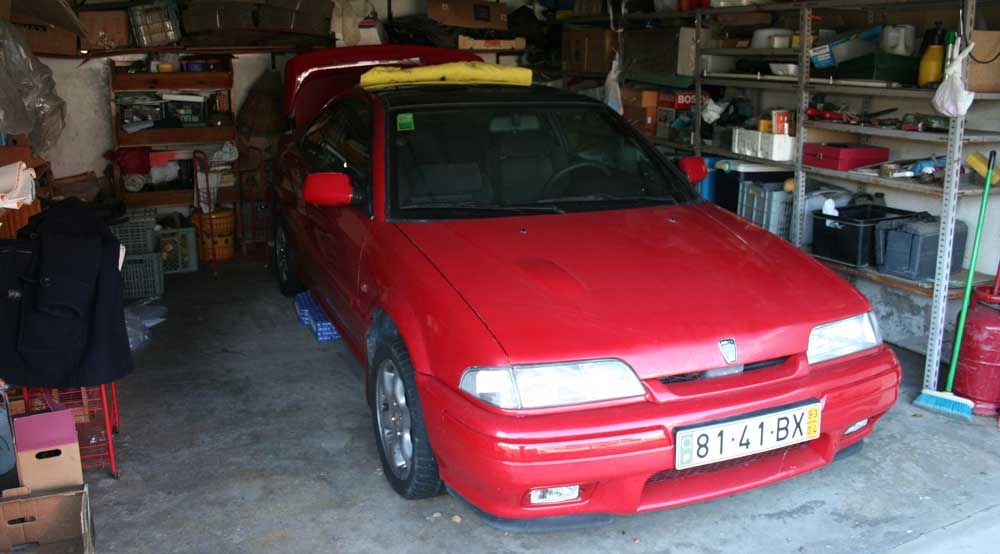 both reds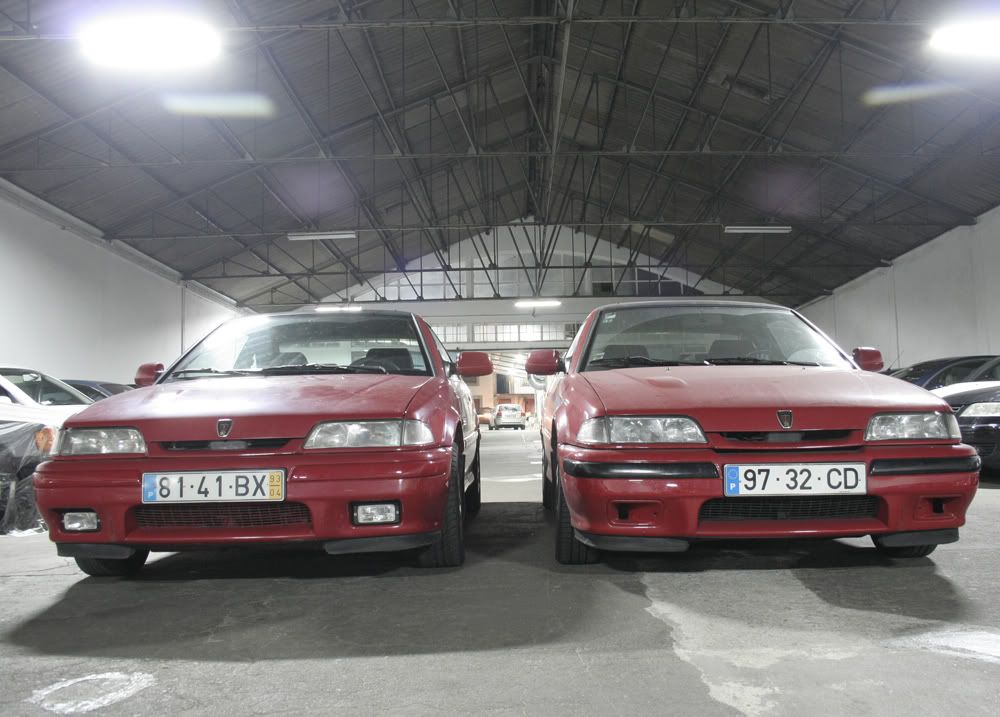 and yes, last year I bought a white one! An old dream! Rover 220 Turbo Coupé in white! What a beautiful missile...LOL! Always wanted one! Took 18 years but I got it now and I´m working hard to collect parts to a full restoration! That´s my actual mission!
Cheers from sunny Portugal!